Some notes of flavour
Every idea needs to mature, every thought needs time to develop, every conception needs stability to solidify. When it comes to taste, we set ourselves no limits, we keep a very dense register of flavours, colours, textures, smells. Cooking is a daily dance for us, where we take turns until we find the right composition. And when we do, the joy is great. We improve by subtracting, by leaving out the superfluous. Four or five ingredients on the plate, no more. What we want is a clear cuisine that knows how to deepen the connection with the earth and its guardians, that is, with the women and men who respect and highlight what nature gives us
Dedicated to young gourmands
If you're under 30, experiencing the world of gourmet cuisine isn't easy. That's why at the Stüa de Michil we're doing like so many others and inviting people under 30 to come and visit us. We want you to embark on a four-course food journey, which will cost €100 a person. Simply book by emailing Valentina, the Stüa's maître, at valentina.s@lastuademichil.it
Youth of the world: we cannot wait to welcome you!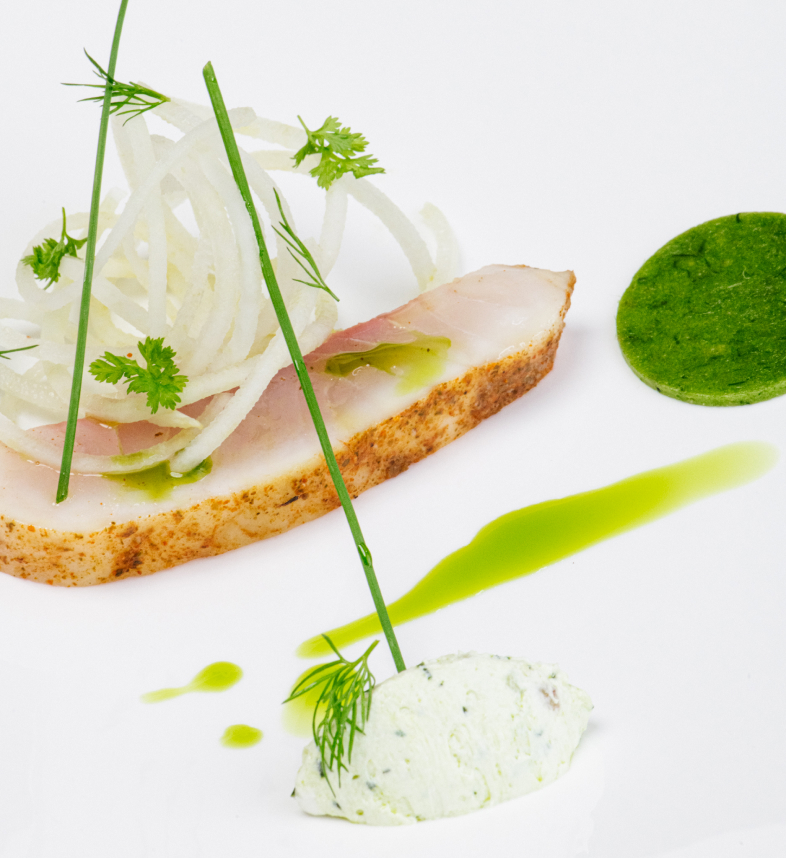 Kohlrabi
Grilled rapeseed oil, sturgeon fillet mi-cuit Nevis, mountain tzatziki.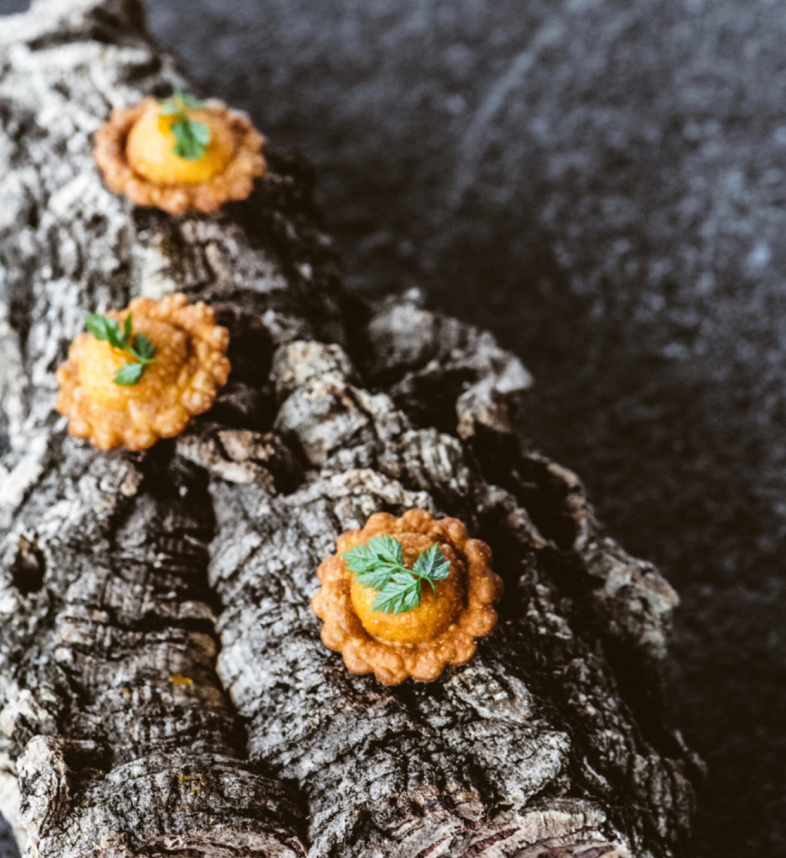 Turtres
Turtres stuffed with kimchi and cottage cheese from the farm in Marebbe.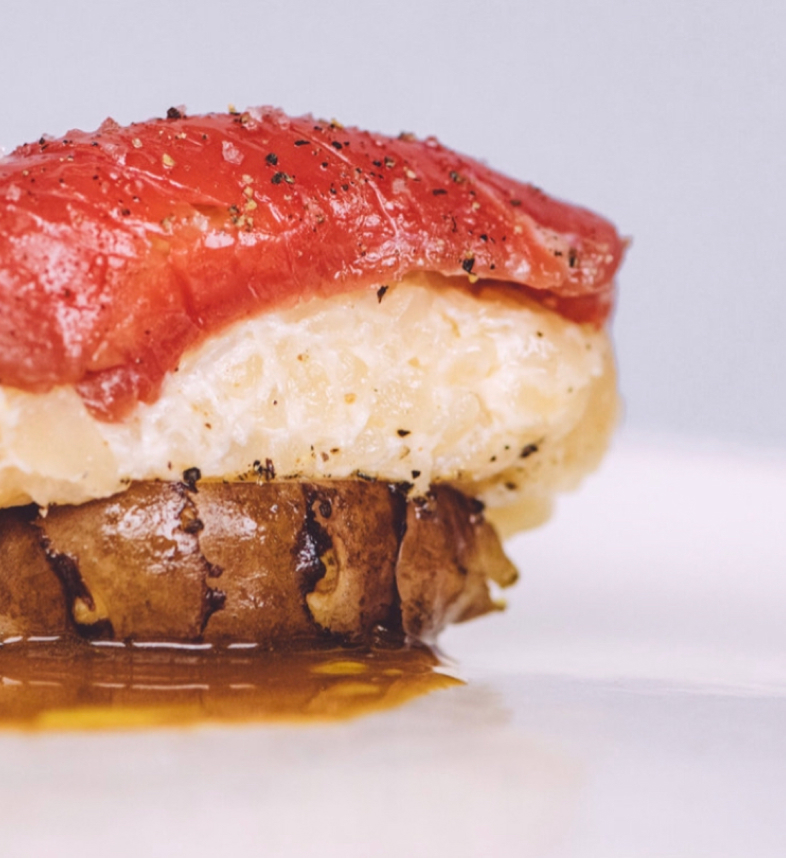 Topinambur
raw meat from our farms, like a South Tyrolean nighiri, grilled eel, pil pil trevisano with candied ginger.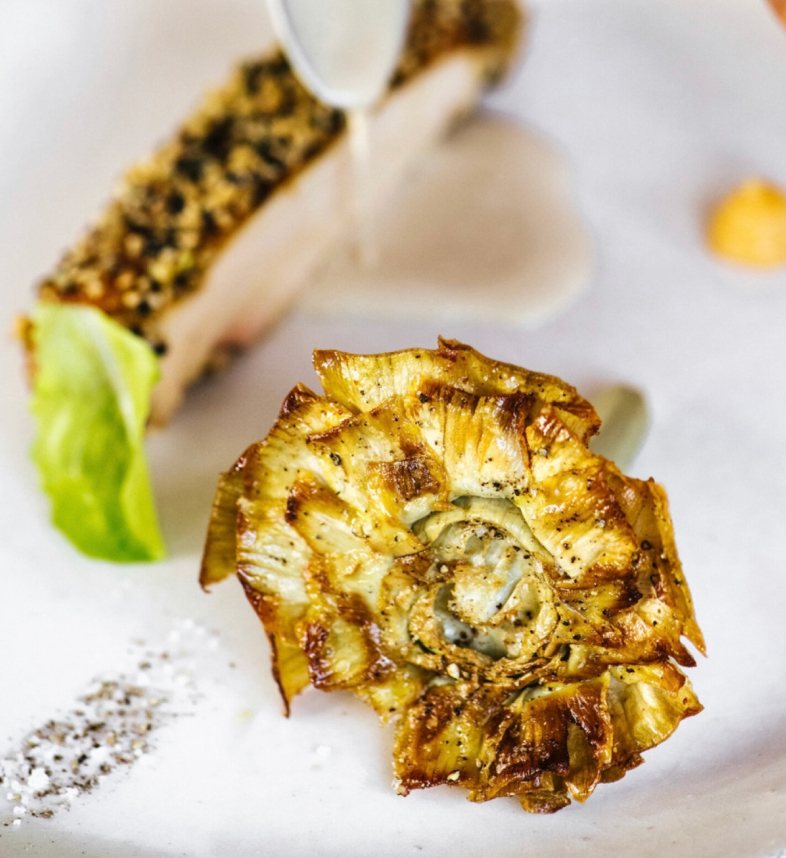 Artichoke
roman style, lemon cream with salt, free-range chicken breast lacquered with master stock and wasabi furikake, sauce albufera "Alain Chapel".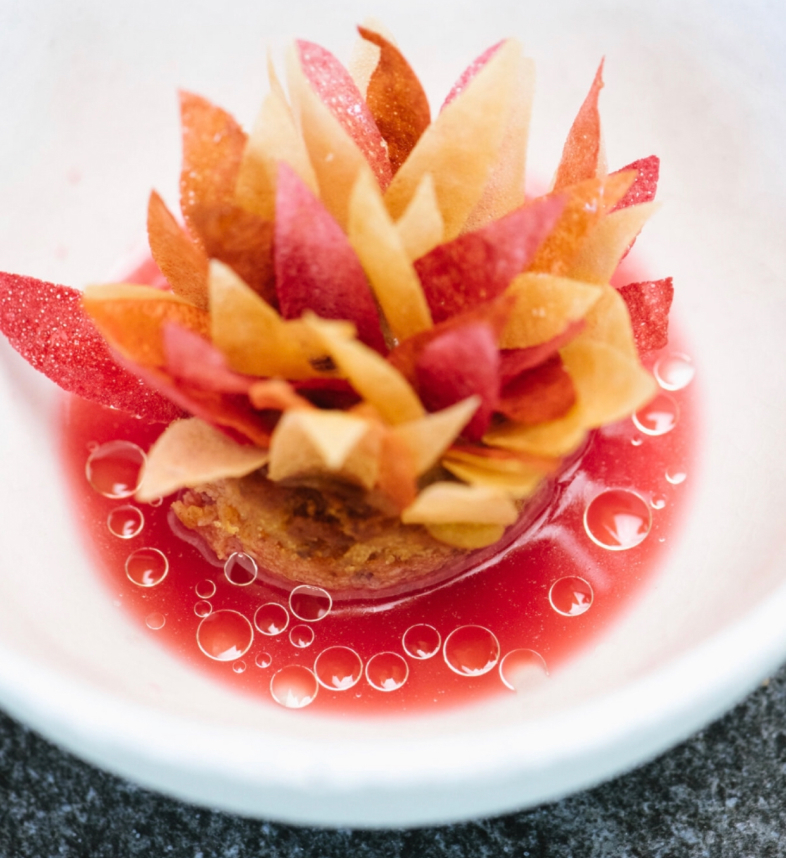 Quince
Vipiteno roses in a caramelised sauce, warm toffee pudding, buttermilk cream cheese, earth almond