A Ladin Gourmet Chamber.
Food at La Stüa de Michil is made up of ingredients, nature, and memories which ultimately transform into a mesmerising culinary experience, in harmony with our values of beauty and kindness. All led by Simone Cantafio, executive chef at the gourmet, 1 Star Michelin restaurant of the Hotel La Perla in Corvara, in the Dolomites of Alta Badia.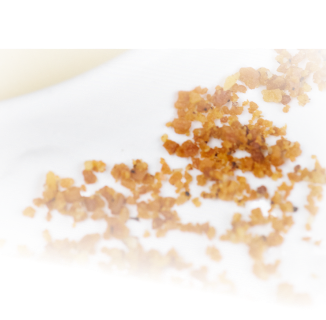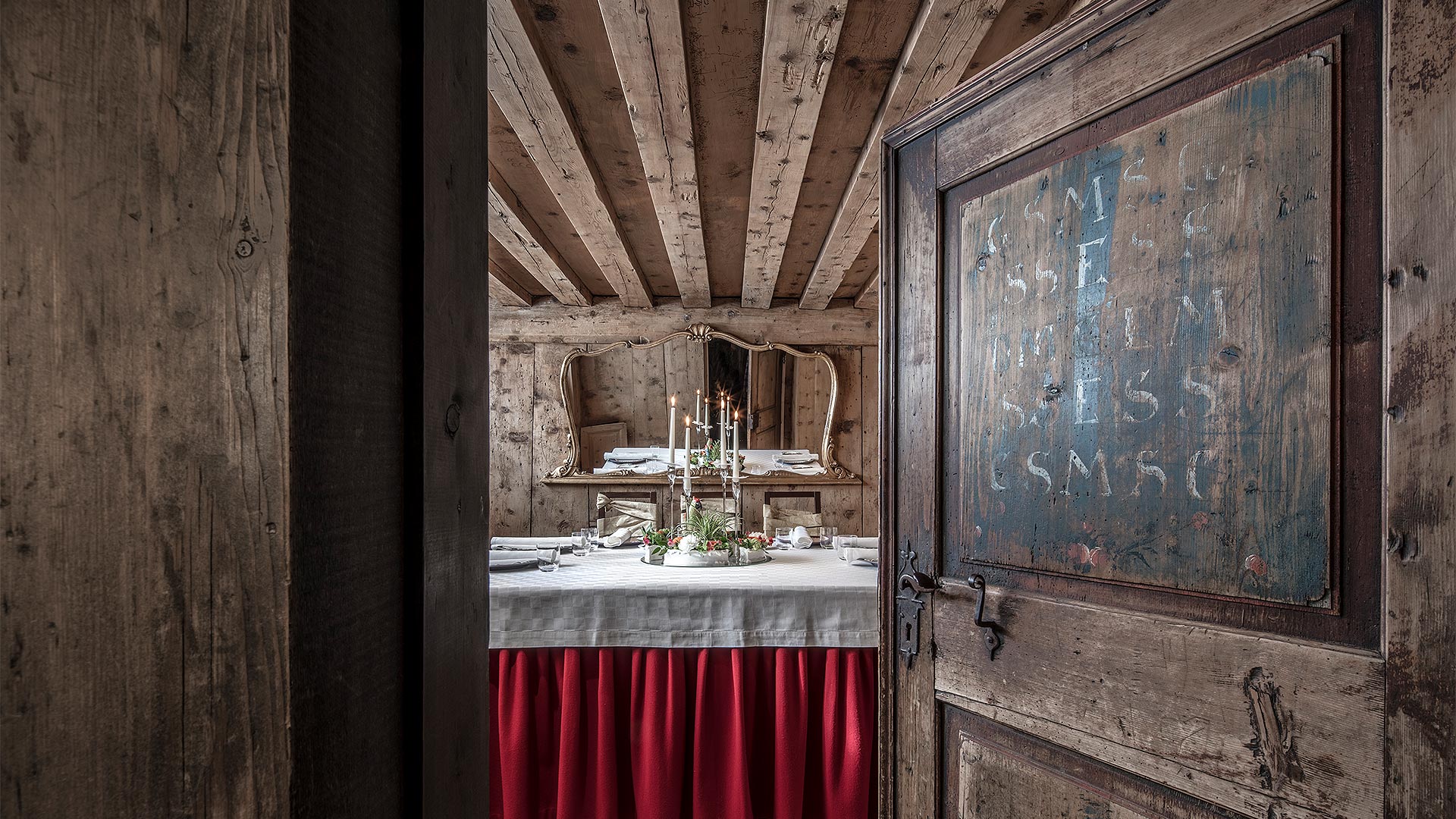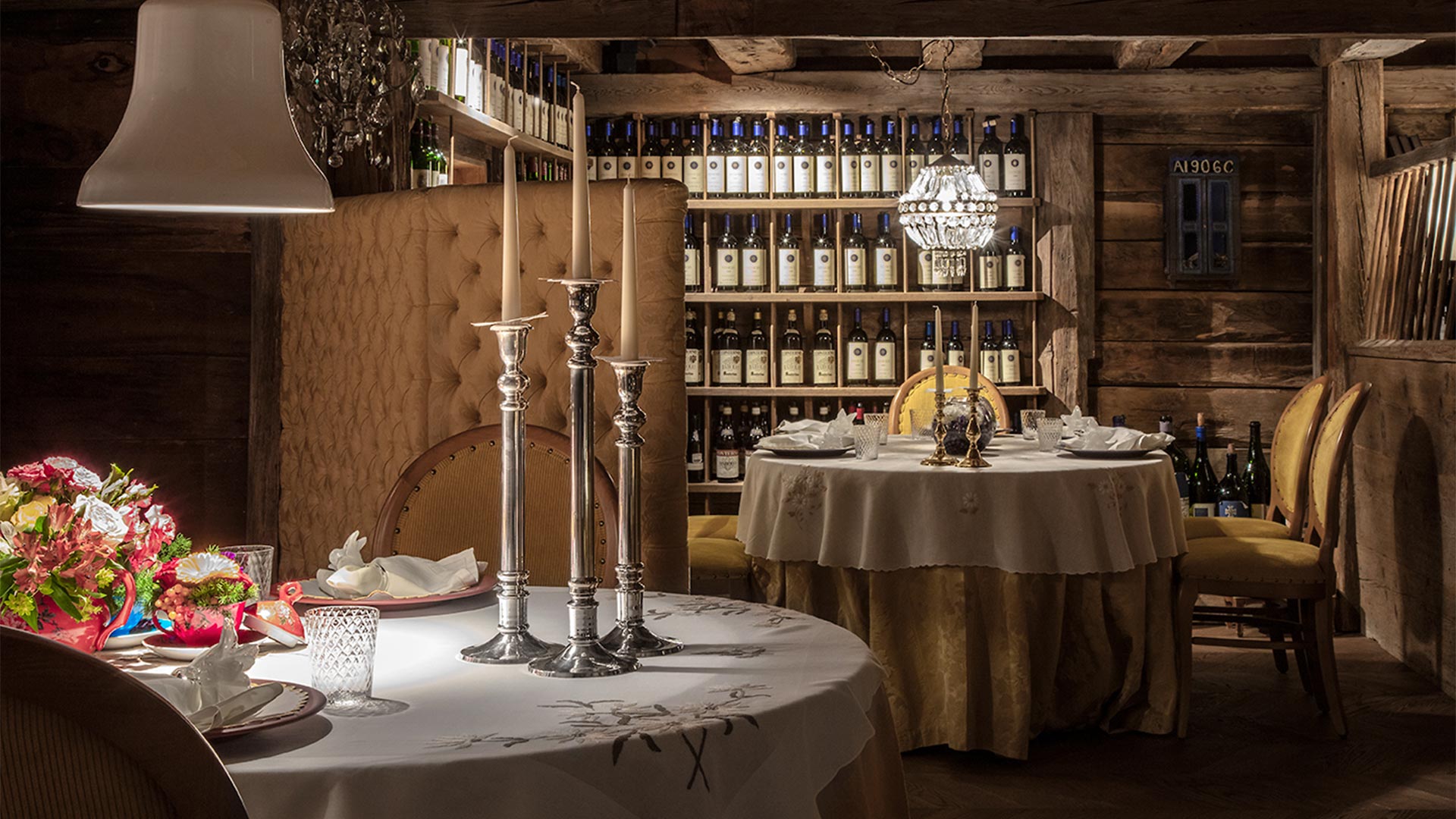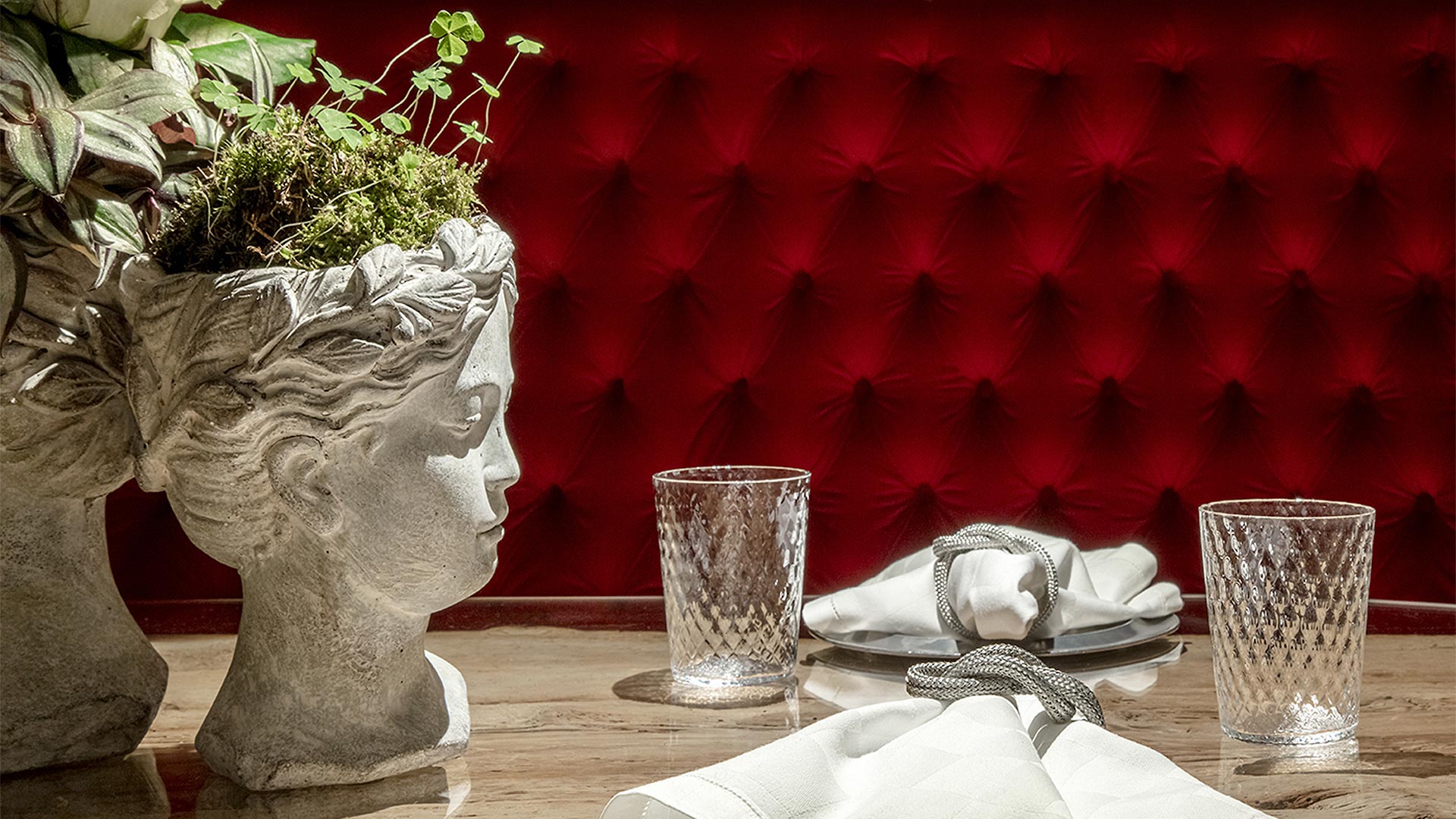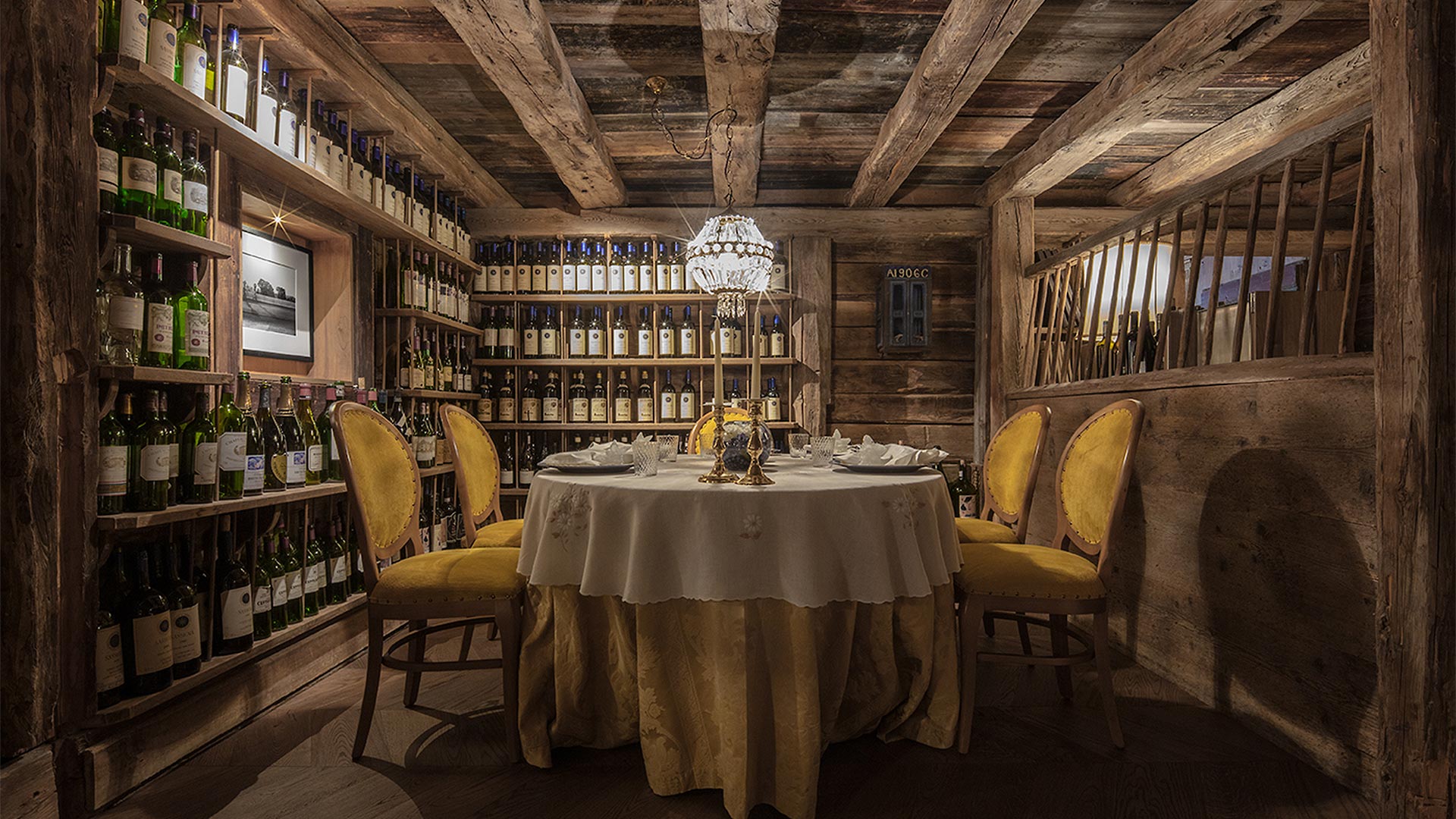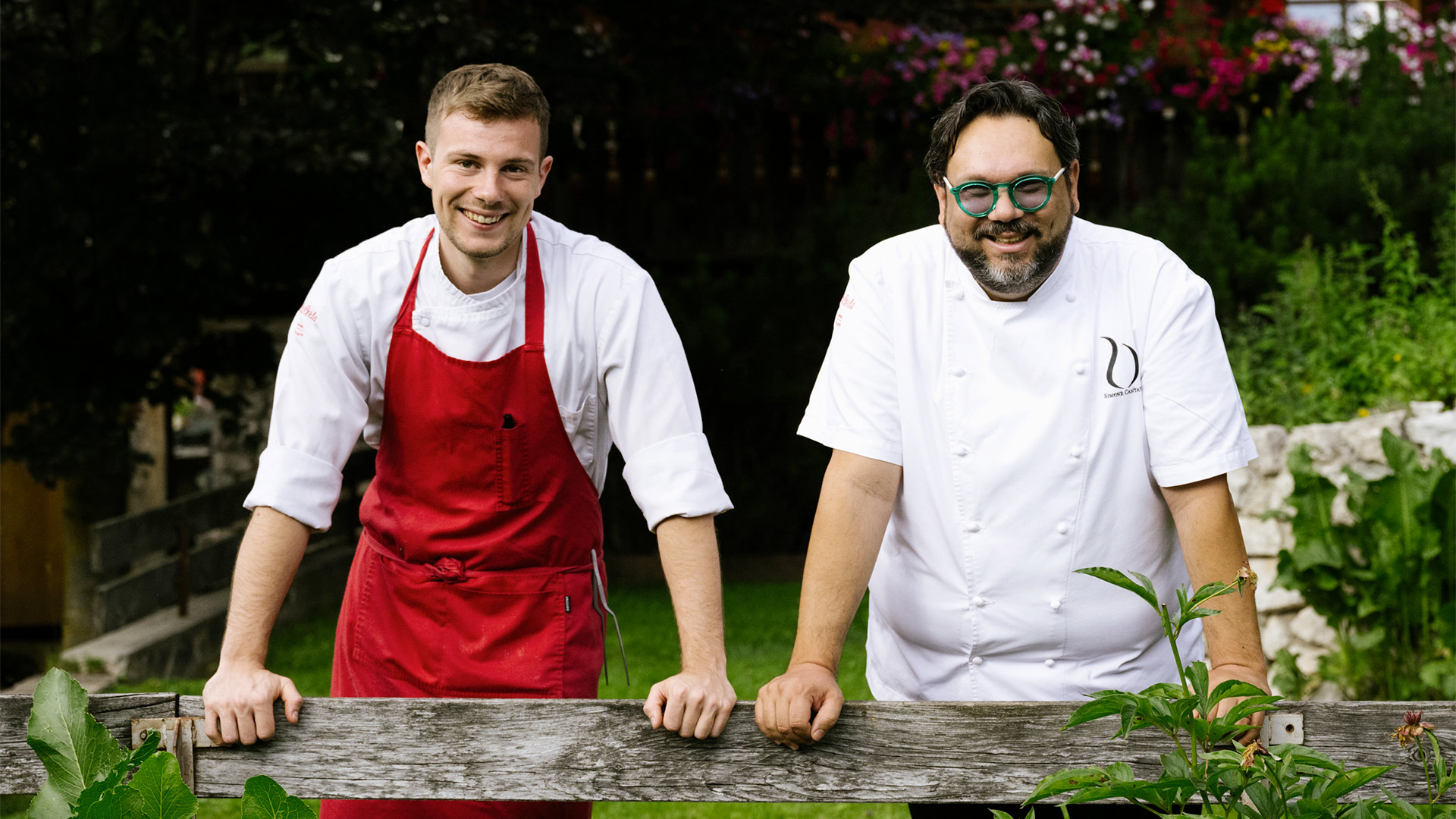 Human, essential, taste takes shape

from the ability to feel. Behind the rock temples the sun shines.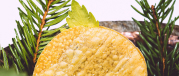 Sensibility
Chef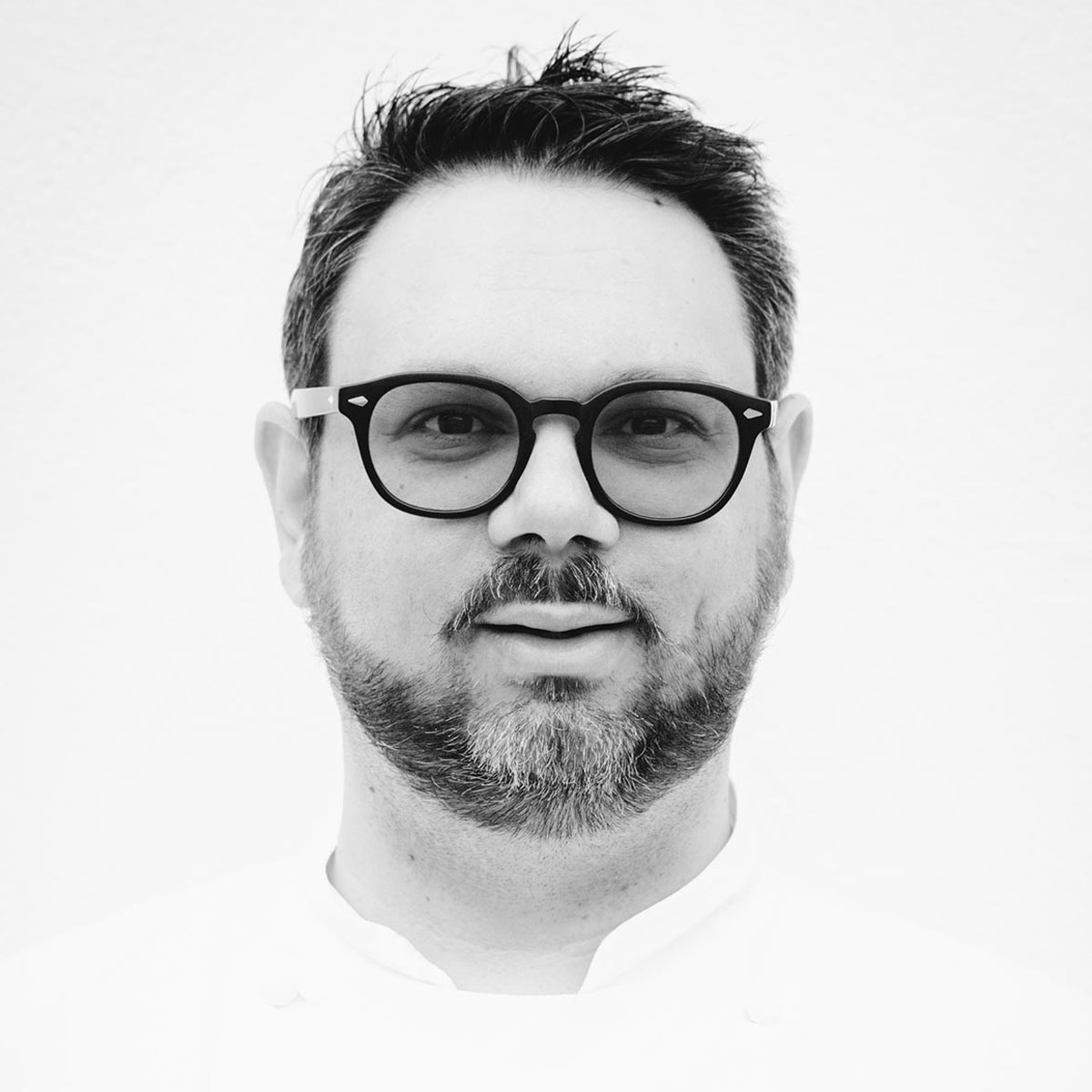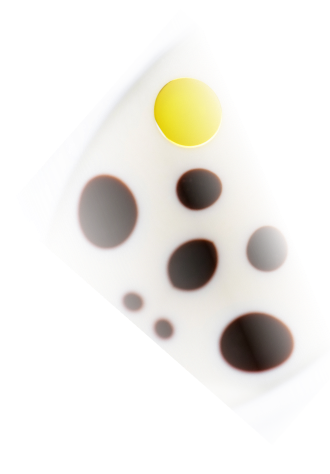 In the kitchen, the balance between orient and occident.
There are many ingredients that make the way of the chef Simone Cantafio so tasty. They are simple elements that have to do with concepts such as nature, seasons, flora, human respect, sensitivity and harmony.
A Zen-like component that couldn't be more in line with his long stay on the Japanese island of Hokkaido, where he ran the Bras family's two Michelin-starred Toya restaurant. Now he is here with us, the Rising Sun in the Dolomites.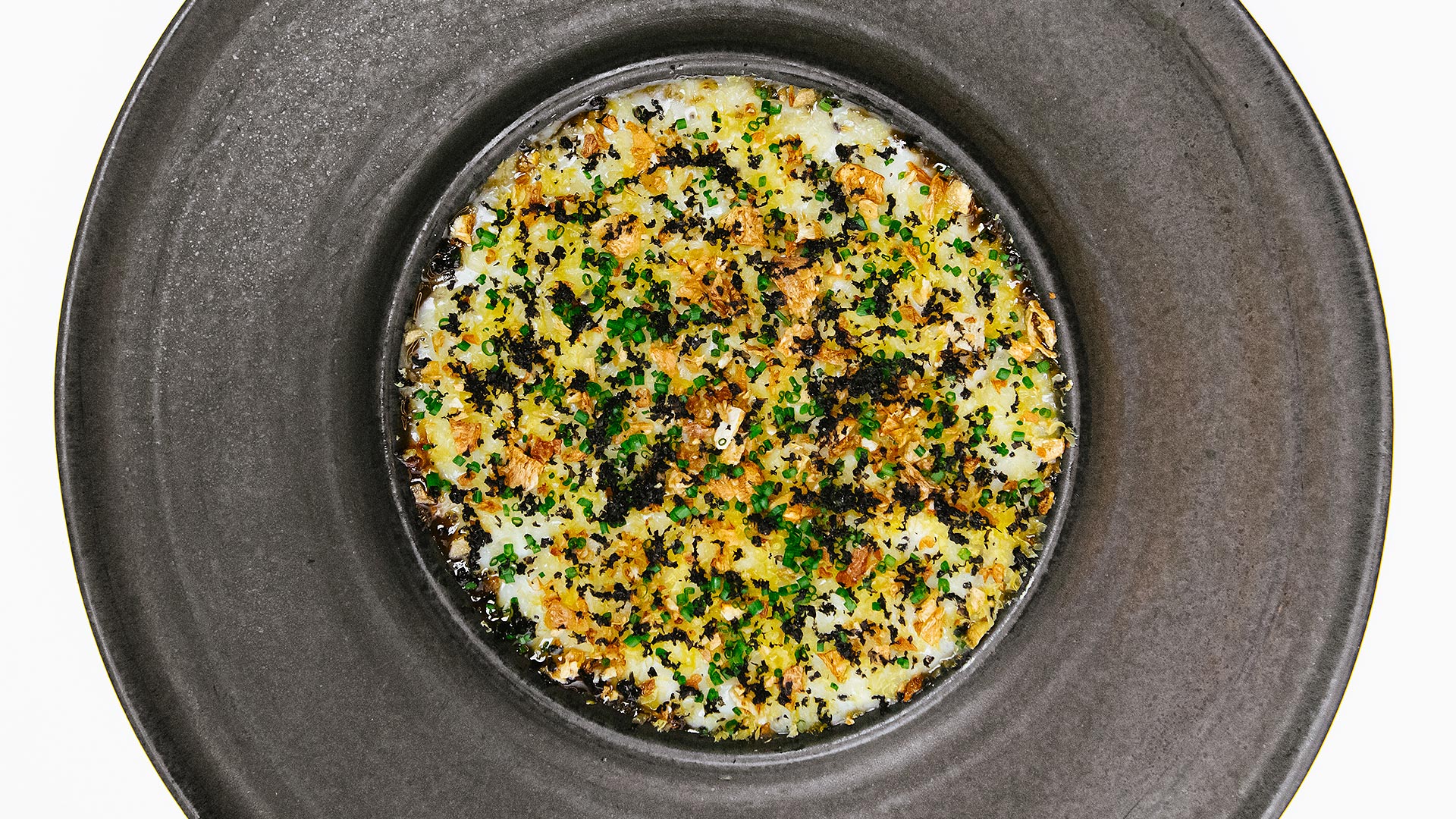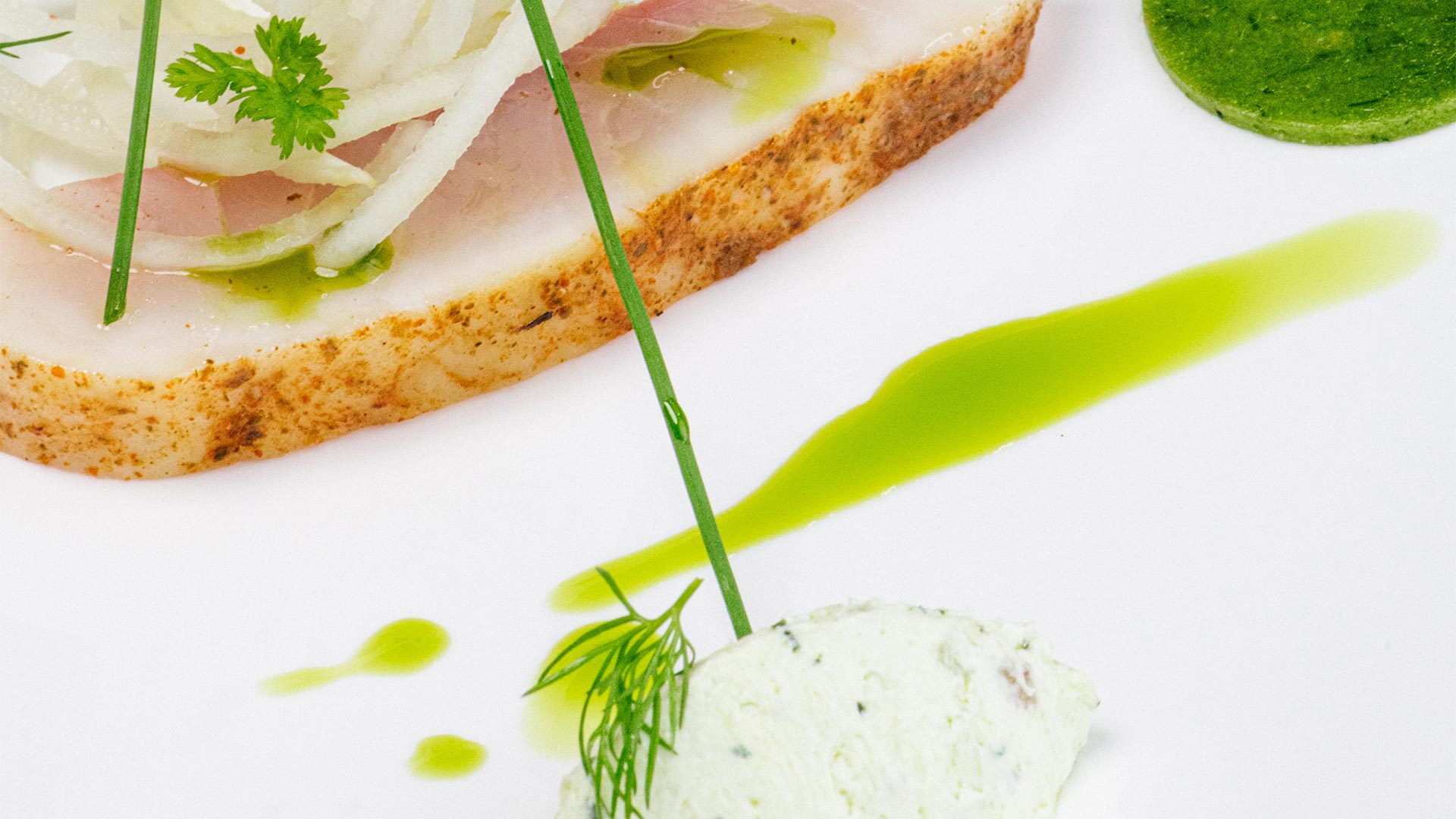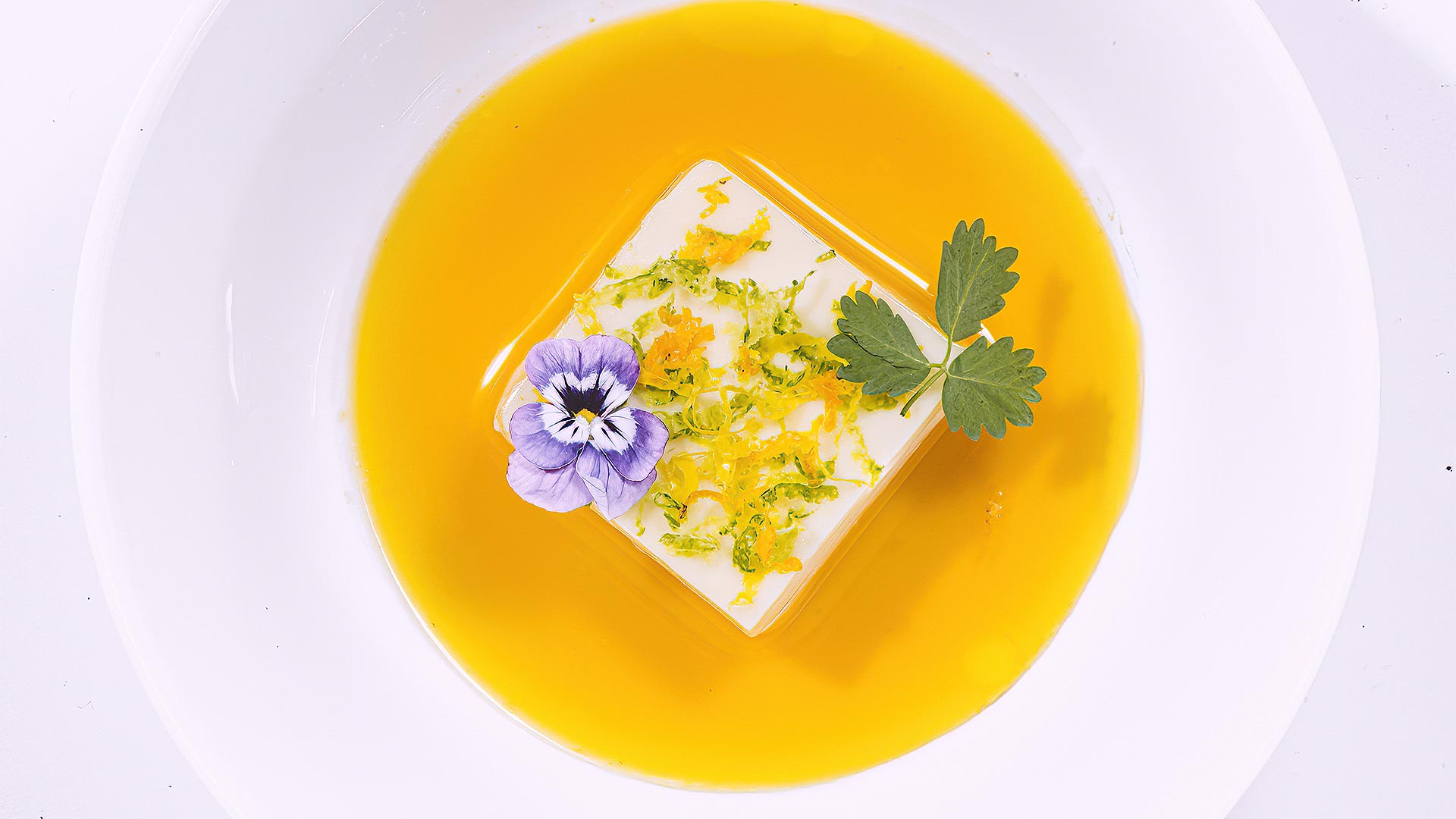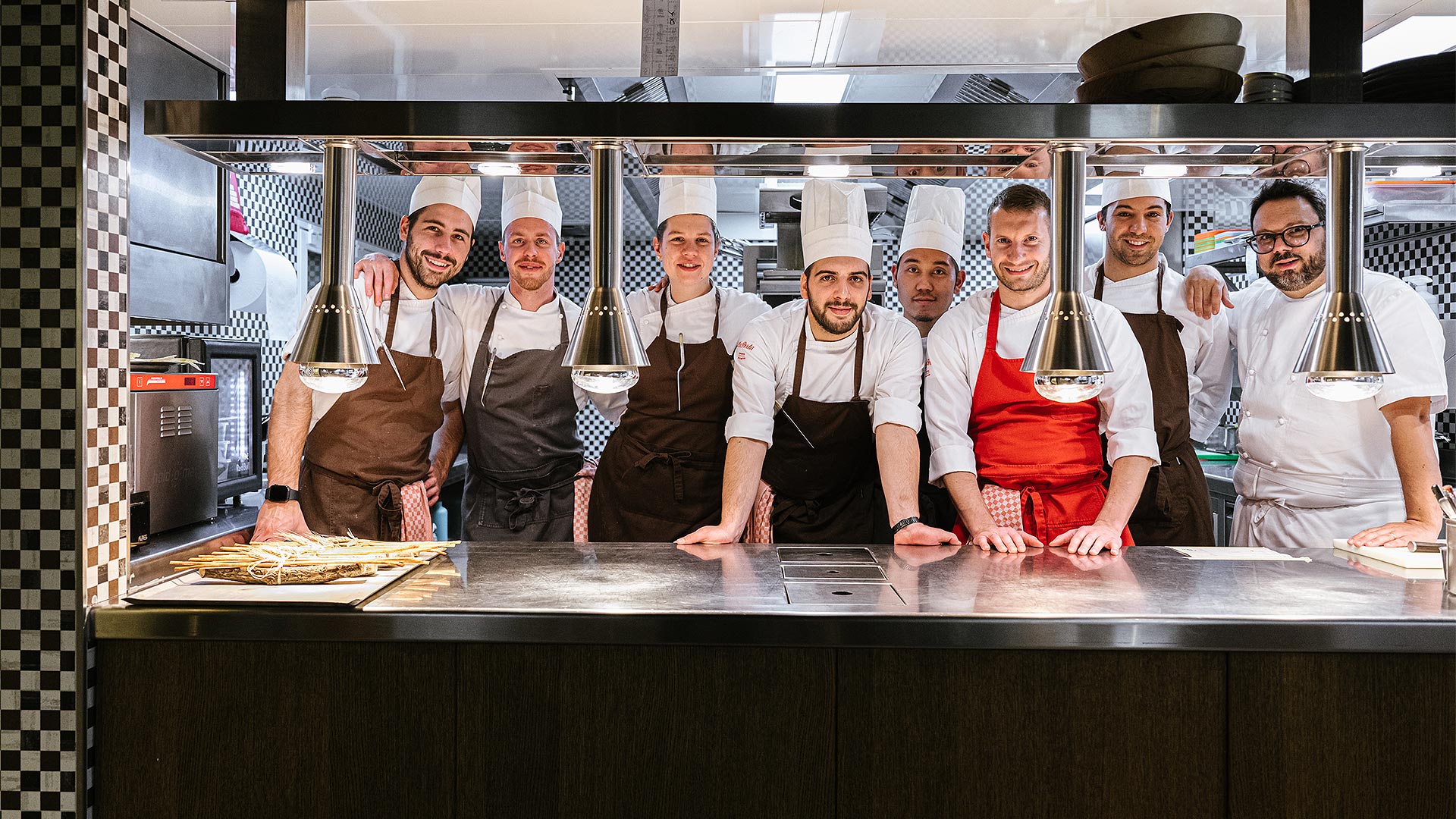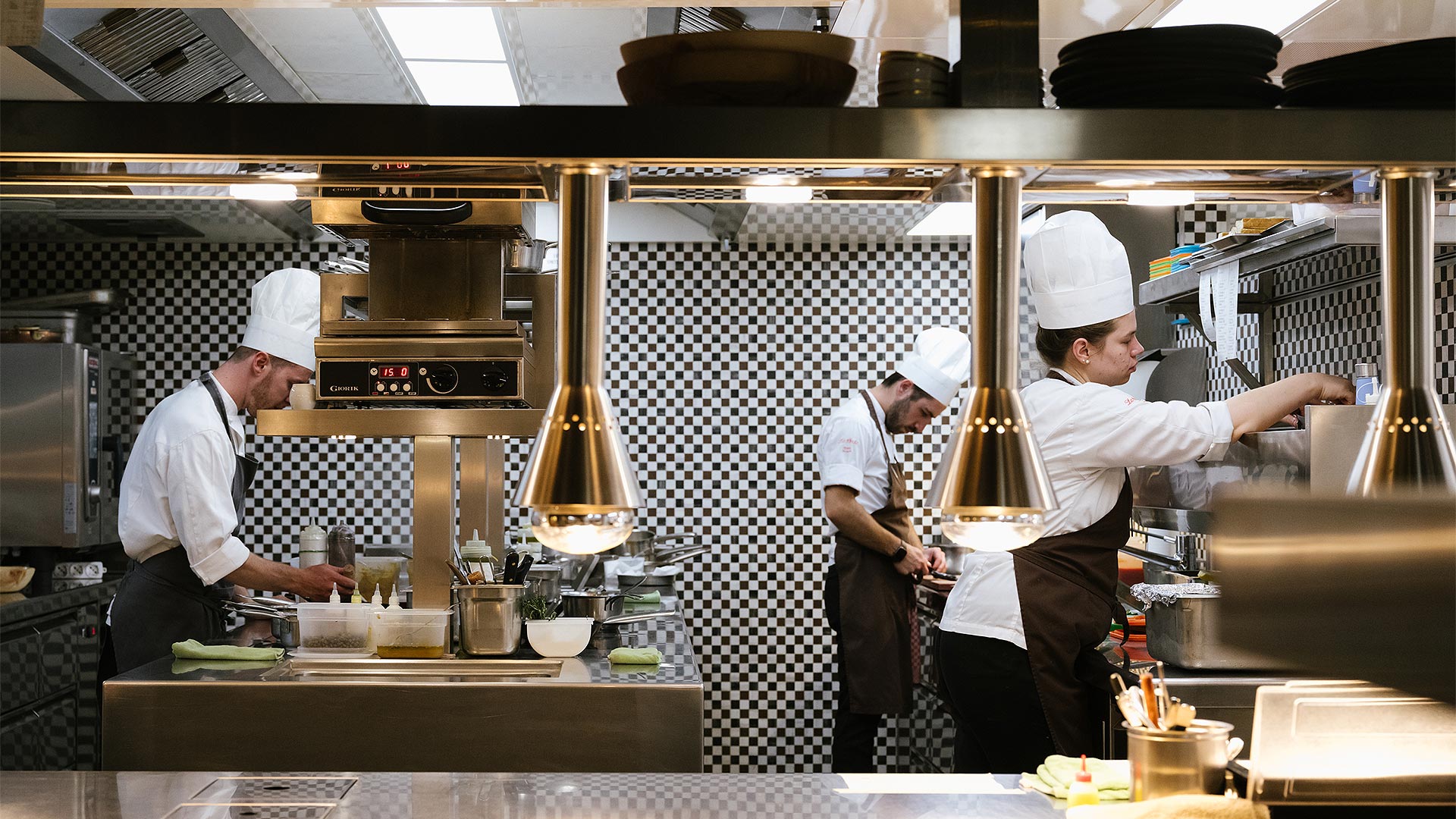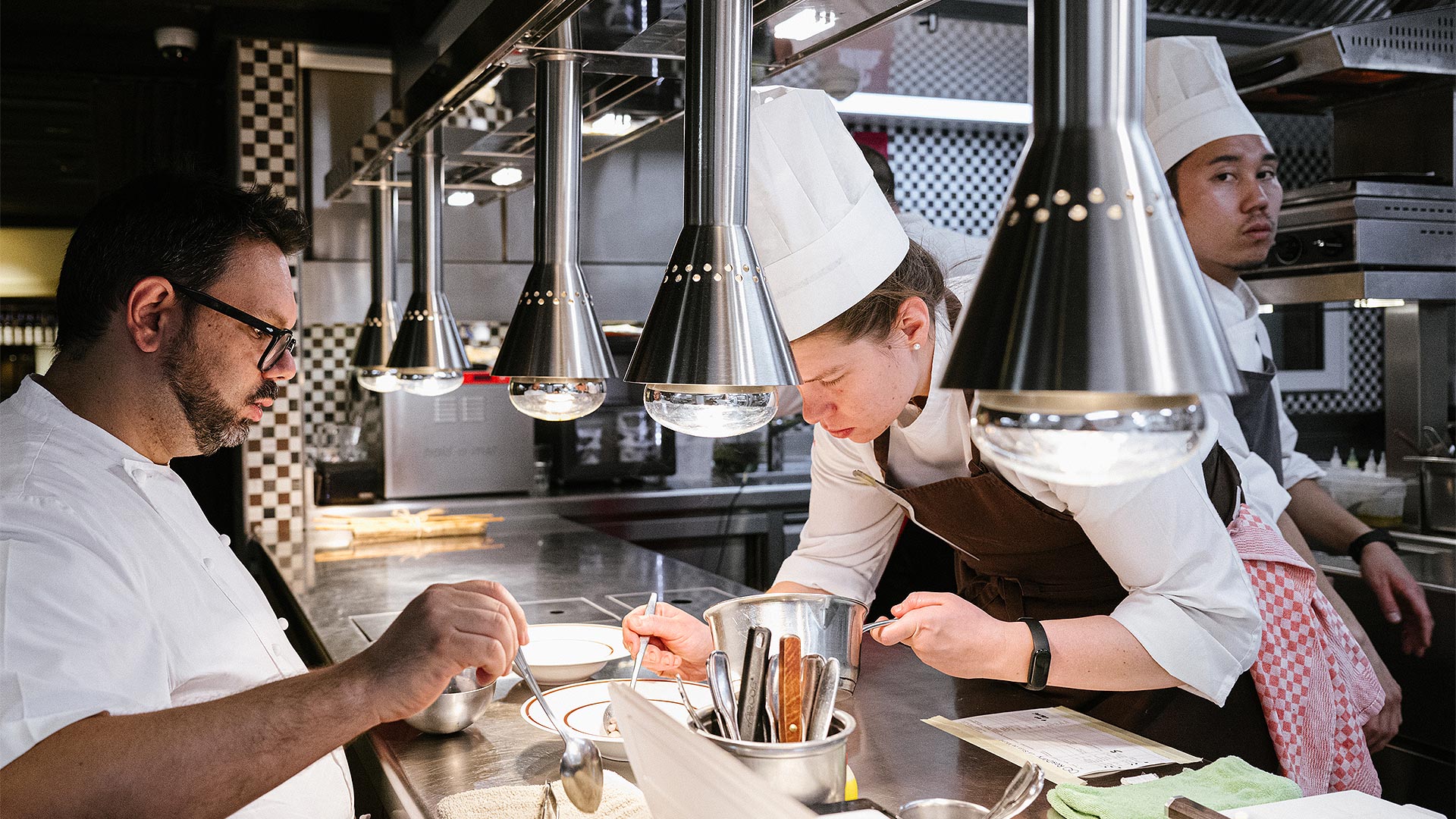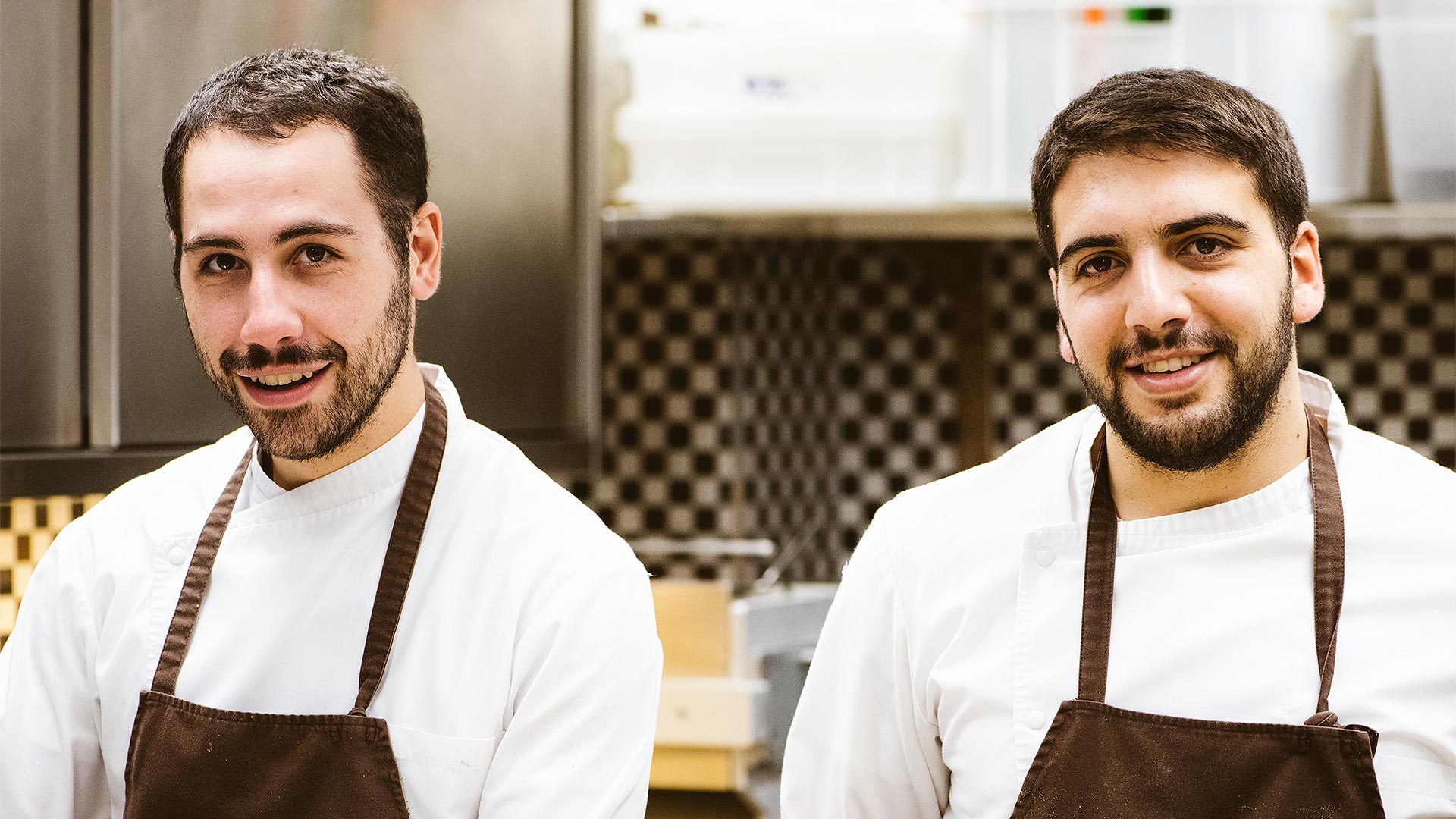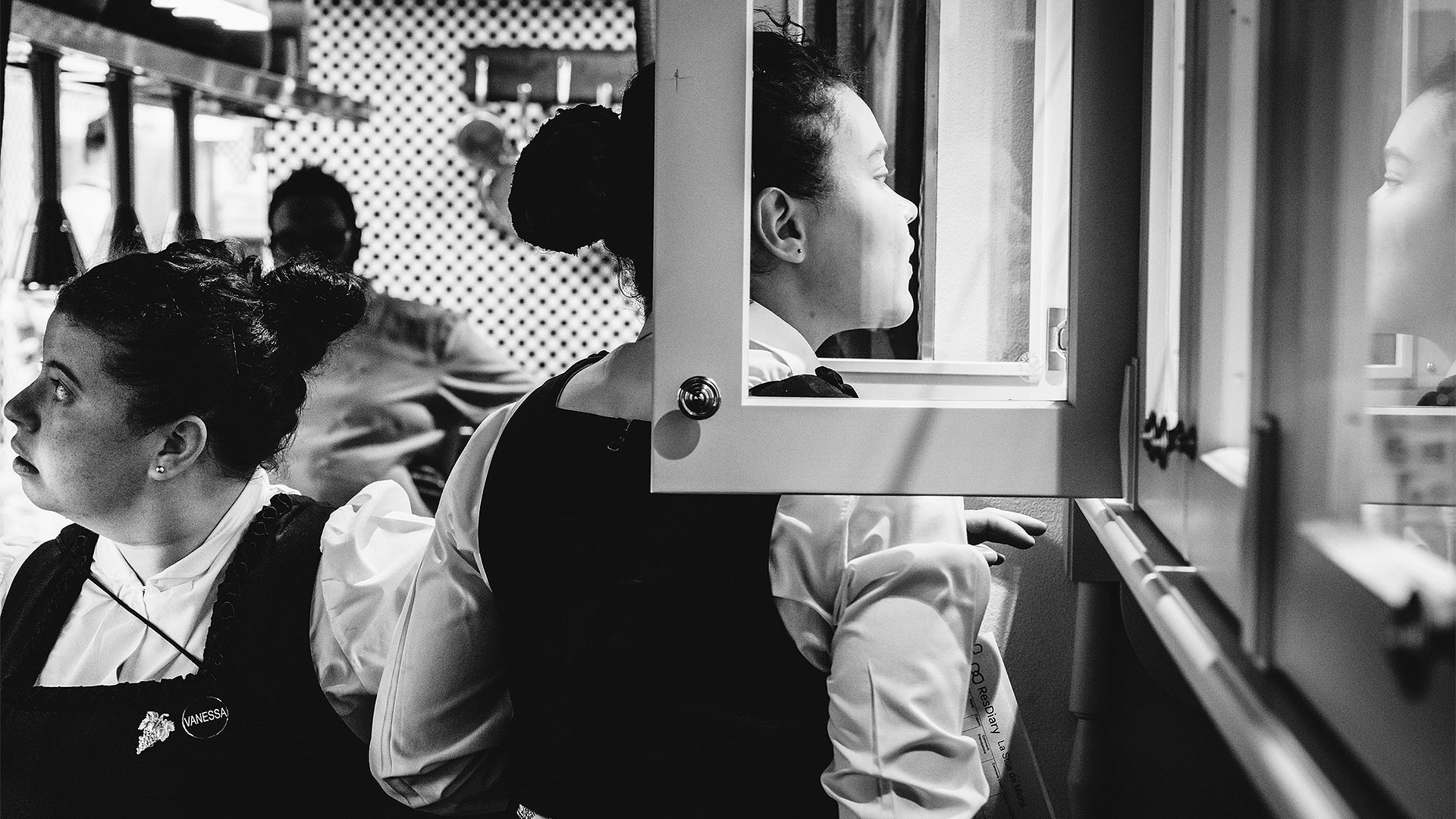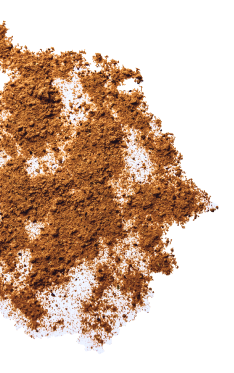 Wonder

Making waste into richness: corals, offal, forgotten vegetables. Intriguing games

beyond clichés the taste you don't expect.

The Kitchen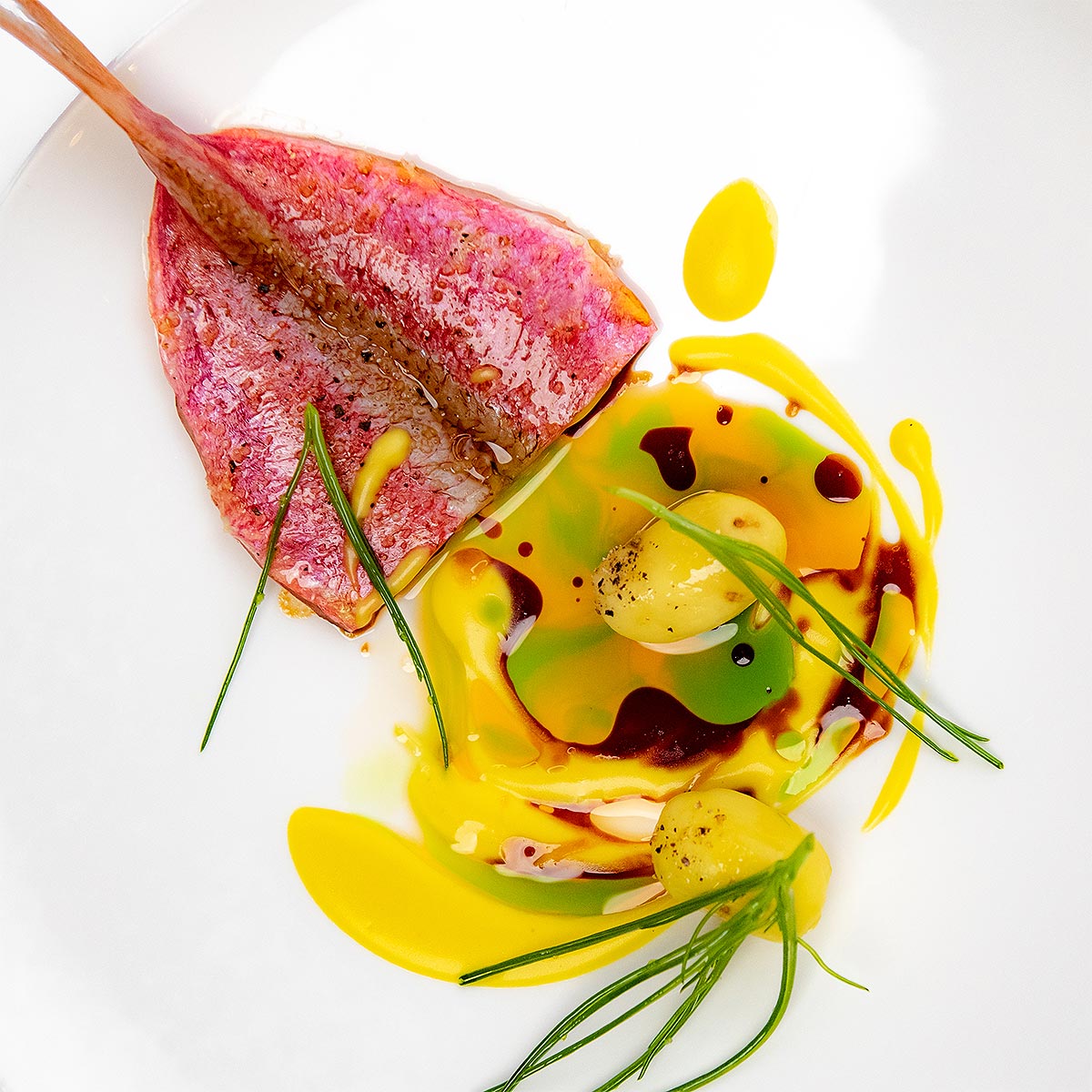 In the kitchen, the rule of opposites applies: hot-cold, acid-oily, soft-crisp. The choice of substance is first and foremost tactile, to understand at first glance how best to showcase it. Then there is the preparation, a moment that resembles an embrace, a loving attention. Finally, the cooking, the true osmosis between chef and substance. It's all a matter of sensitivity, respect, balance between good, beautiful and seductive.
Dining Room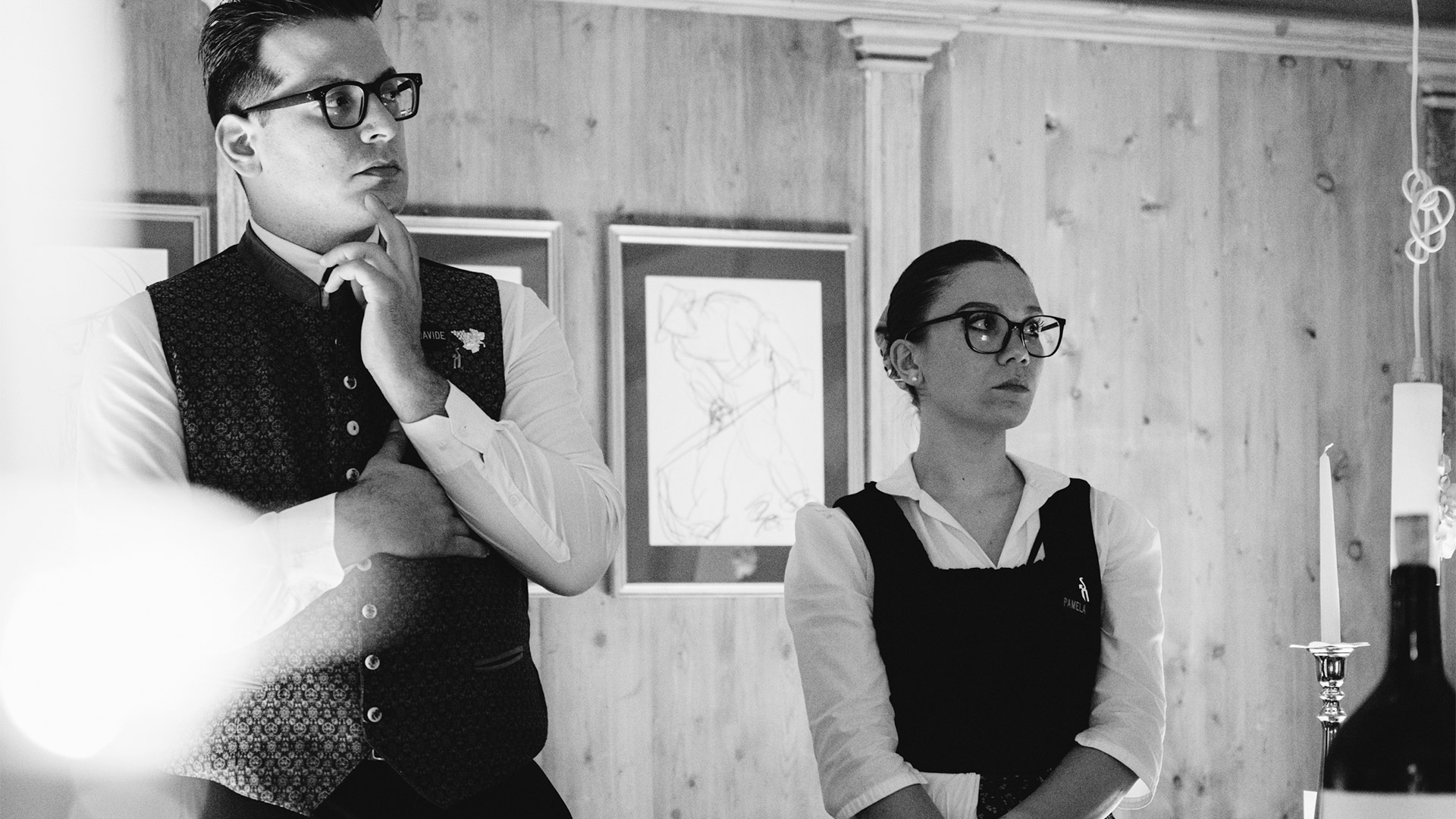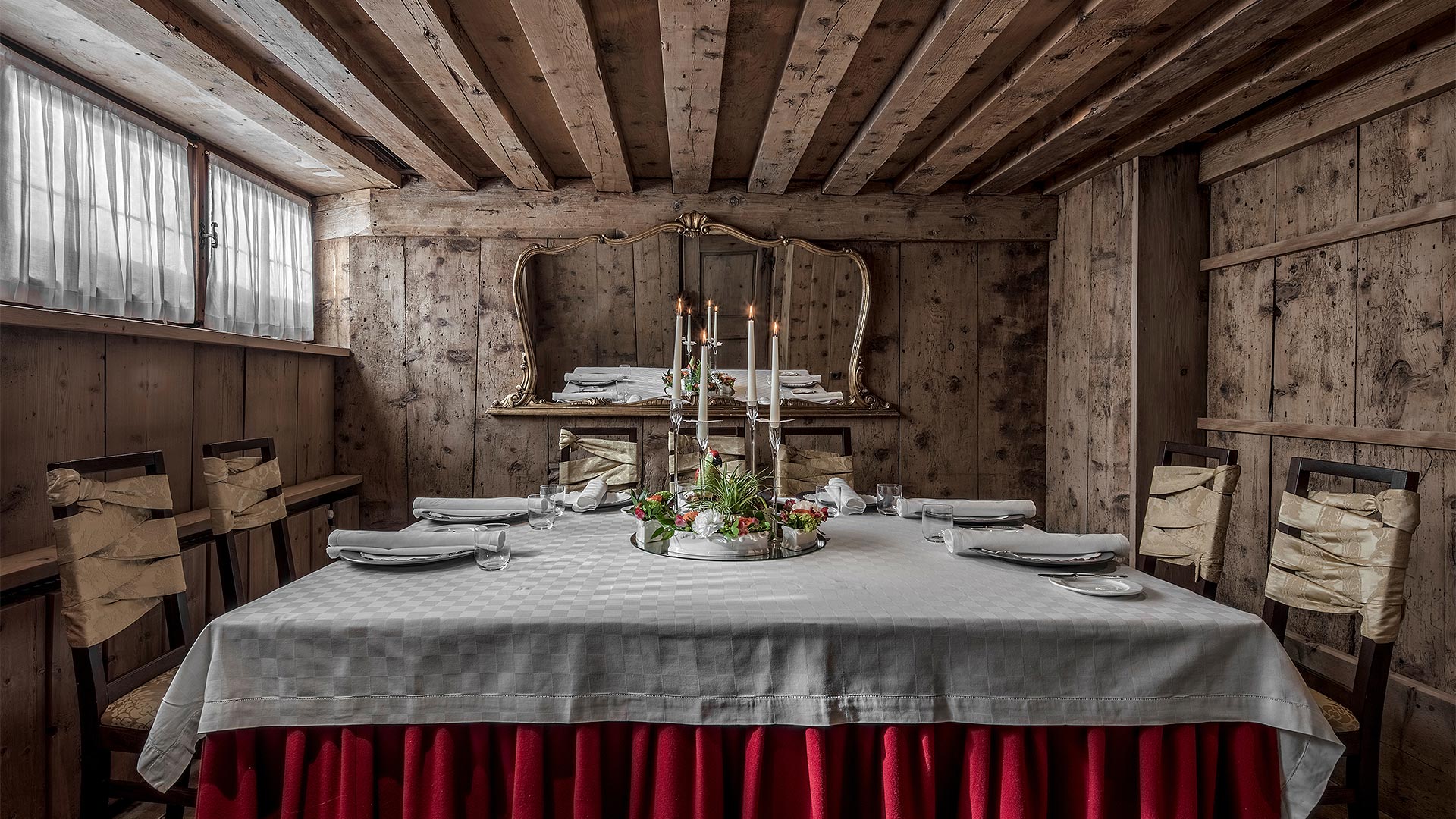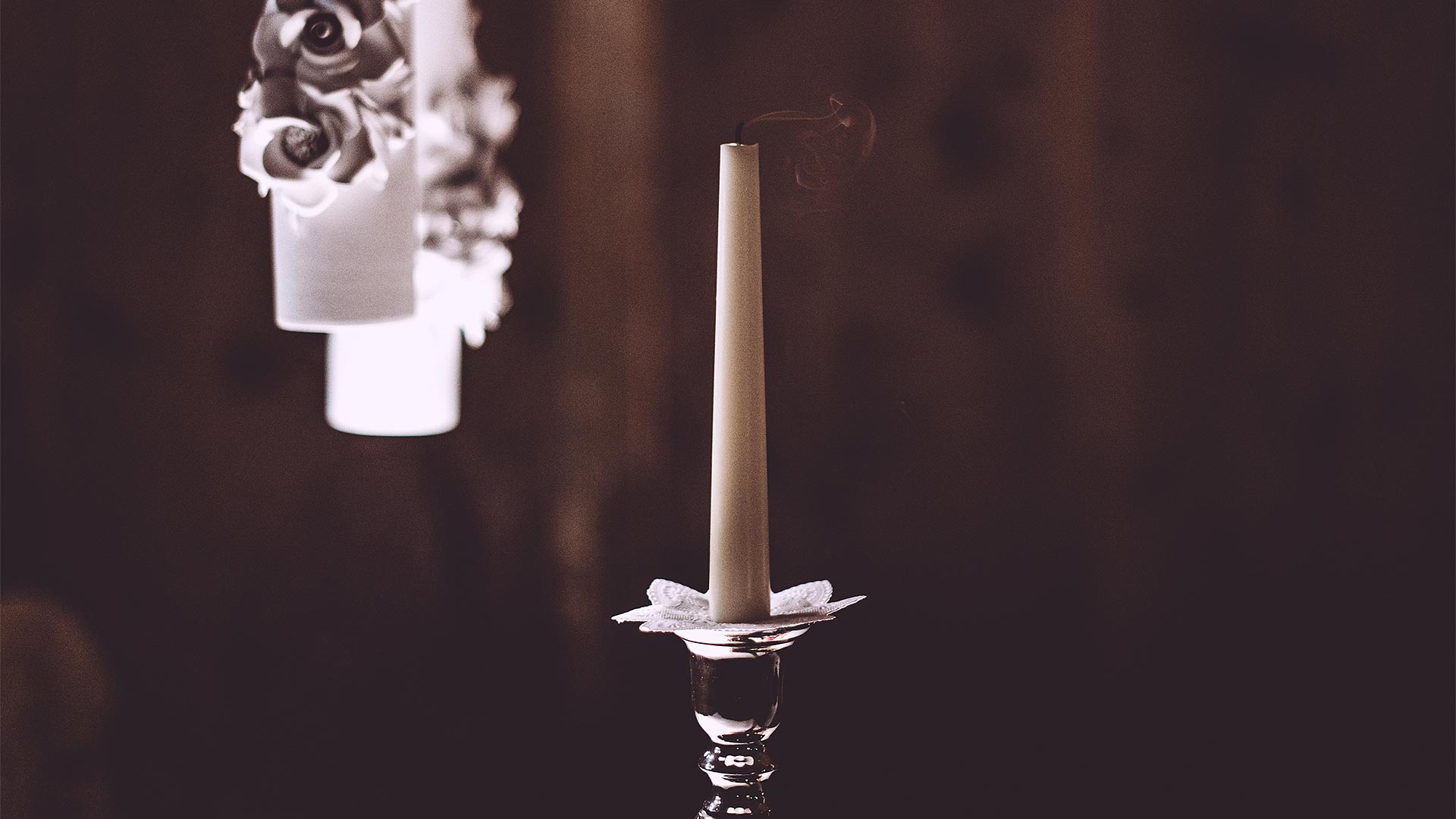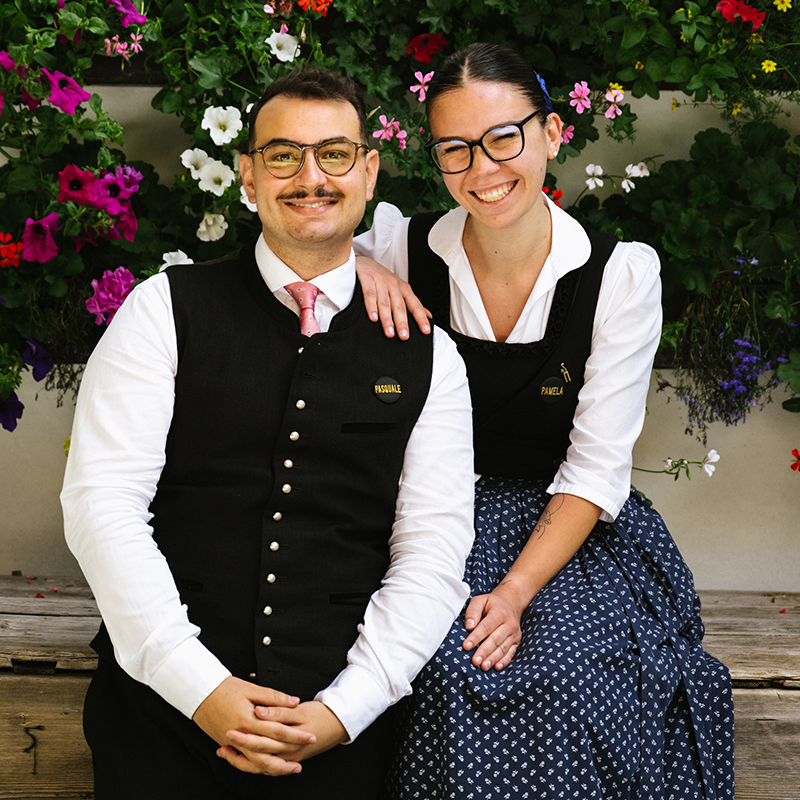 Courtesy and wine culture in clusters.
Vanessa and Valentina are sisters in wine and Friulian blood. Perfect alchemy. In growing up they shared travels, experiences, study, work. A life in short. They are maître and sommelier at Stüa de Michil and both believe that in the restaurant and among the bottles what you need to find, beyond the label, is a world made up of people, understood as producers, territory, culture and respect for the place.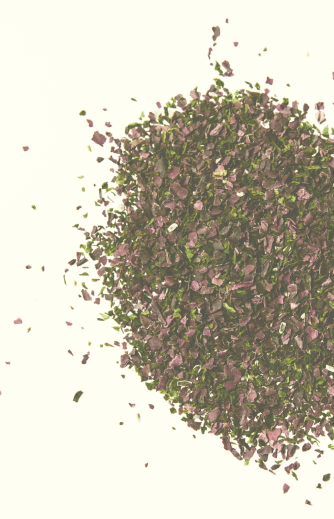 Hospitaliy
The most important ingredient. Be welcoming


to give and receive the essence of joy.
Wine Cellar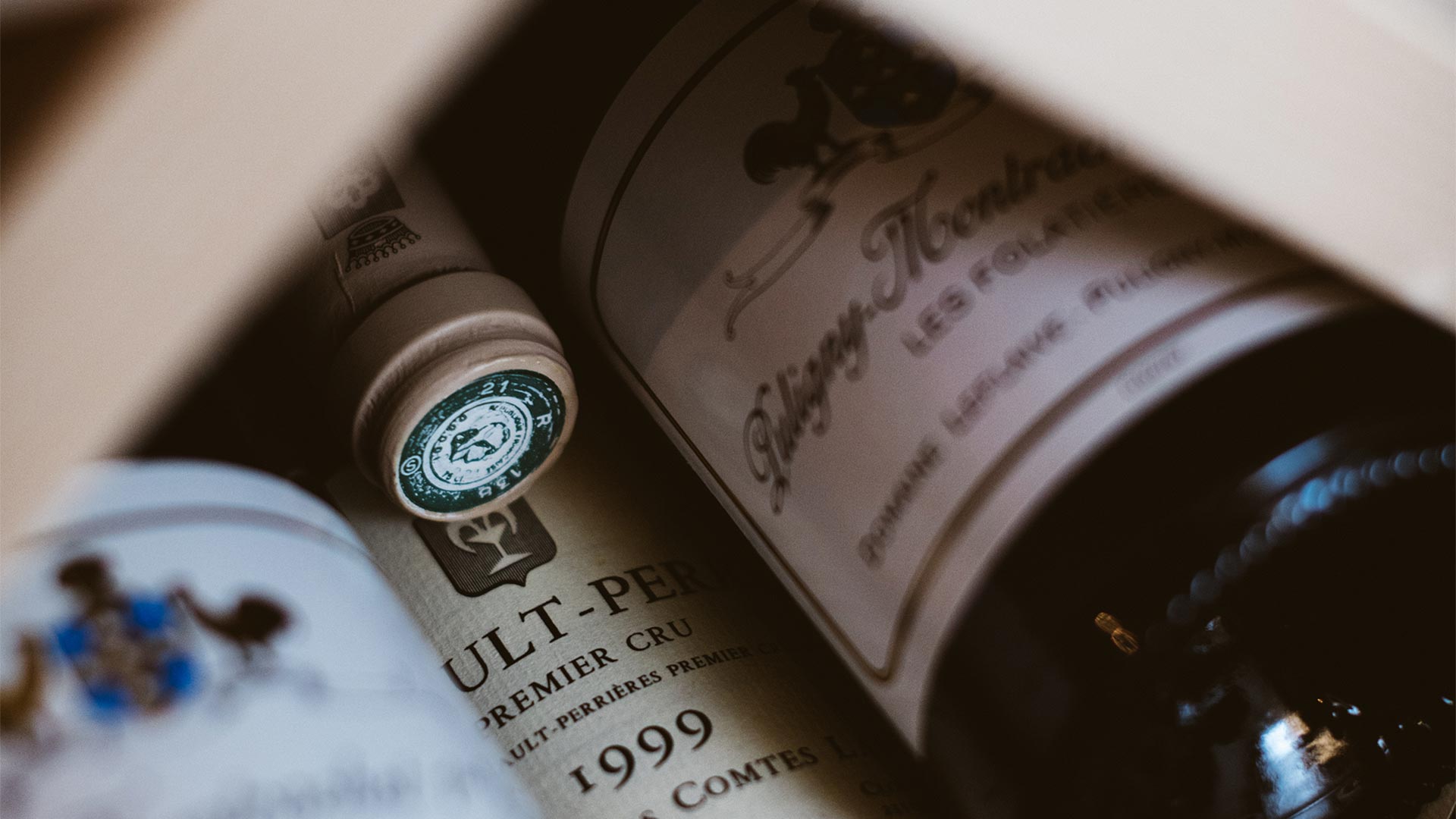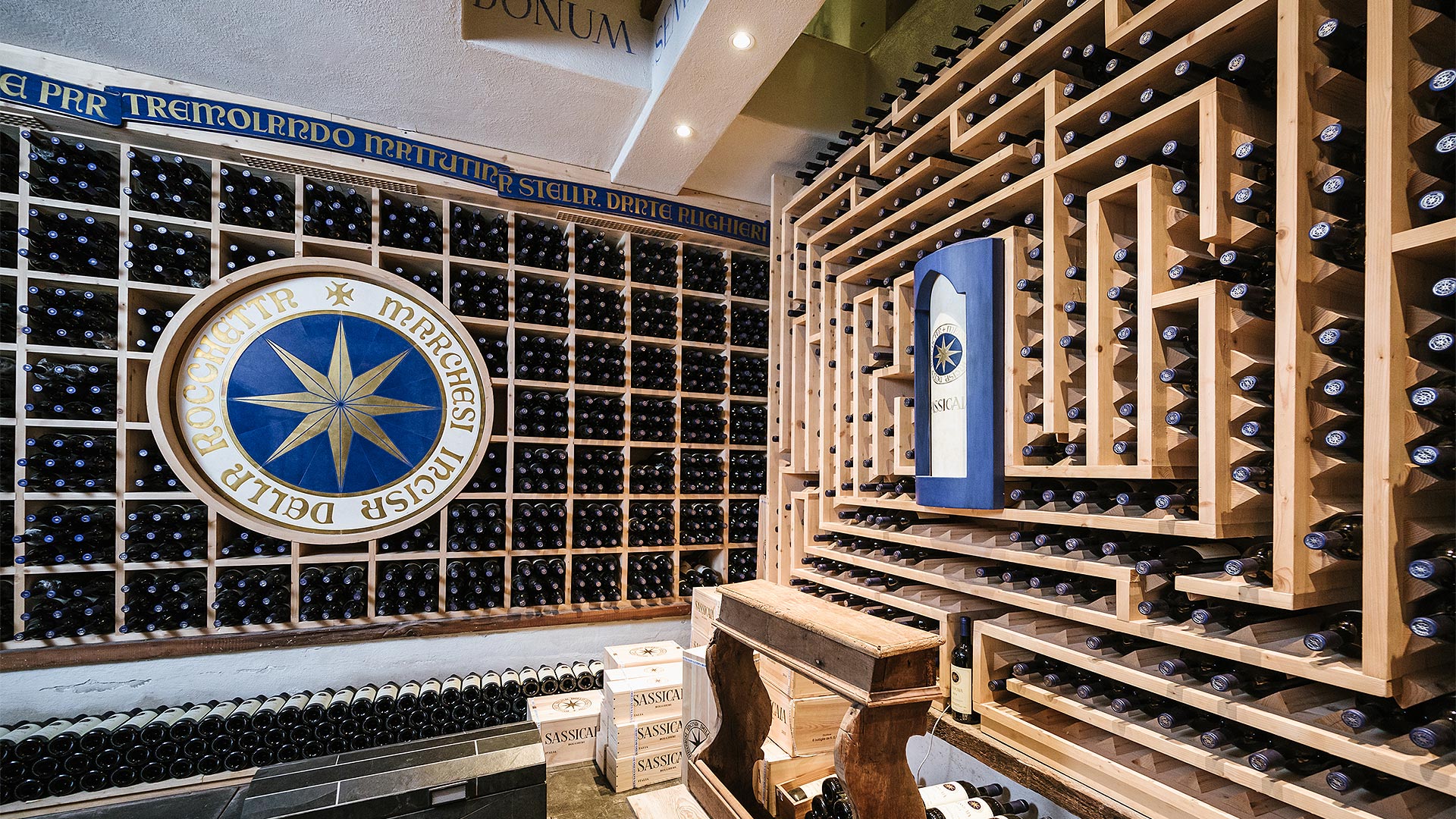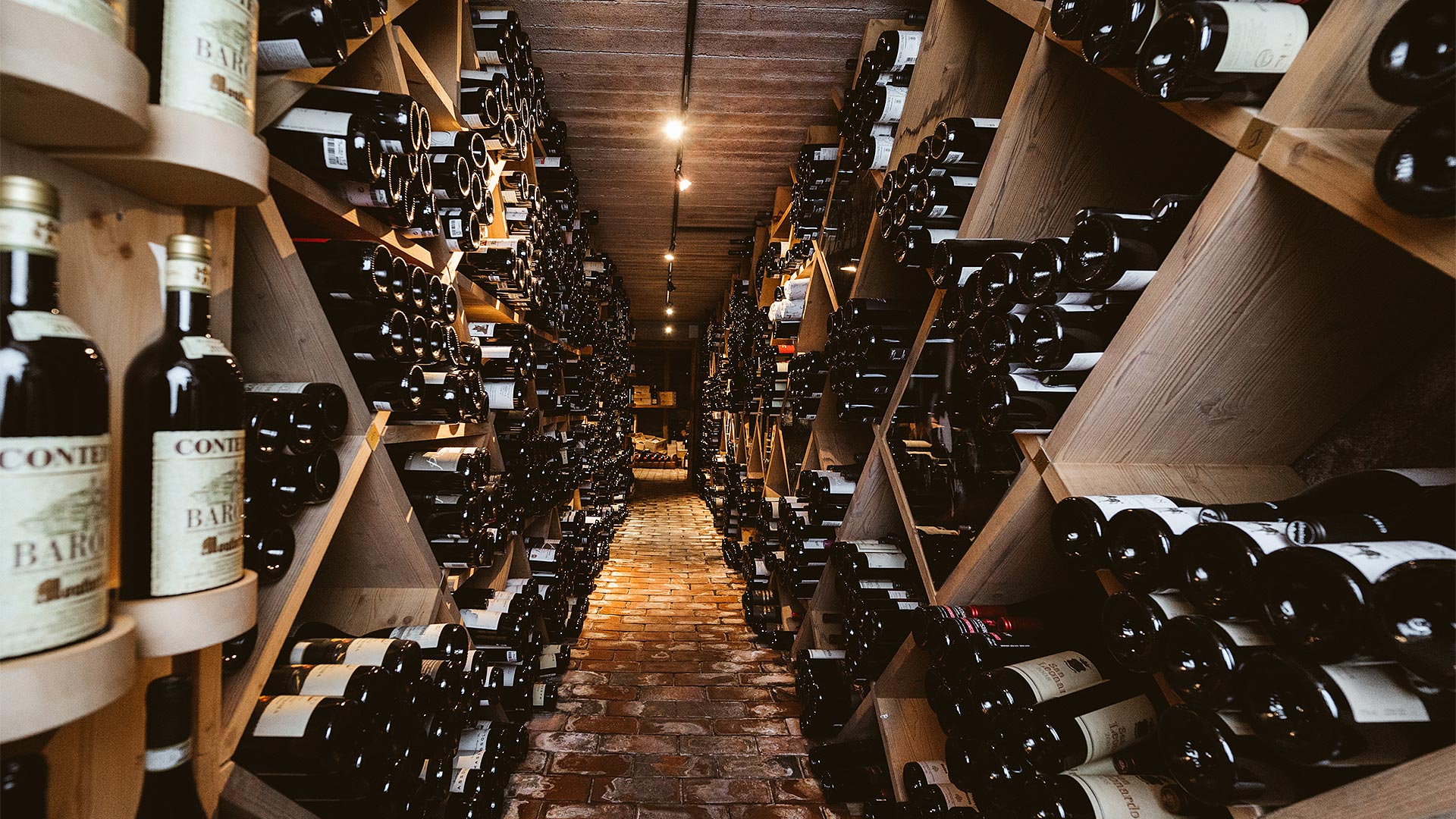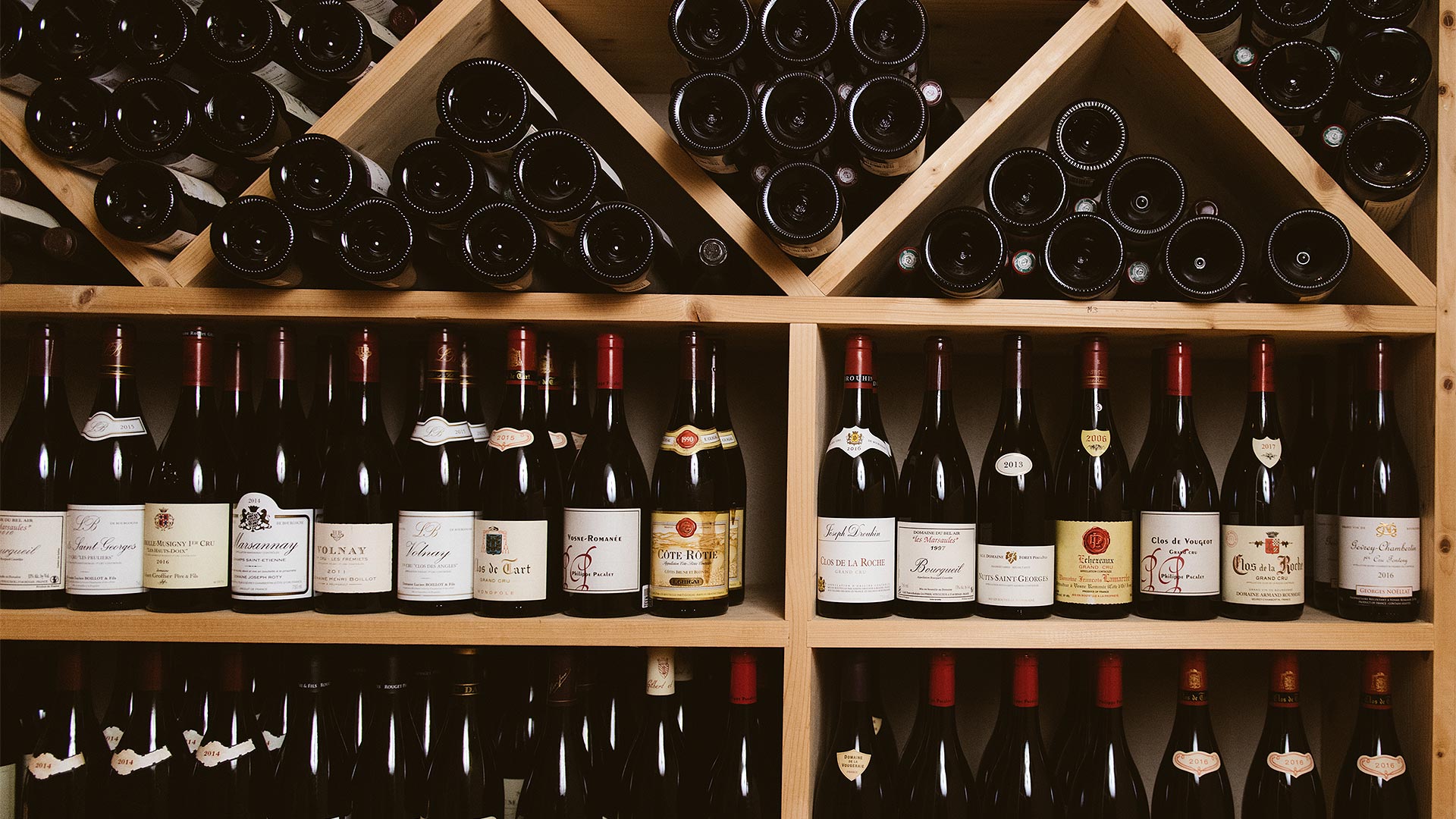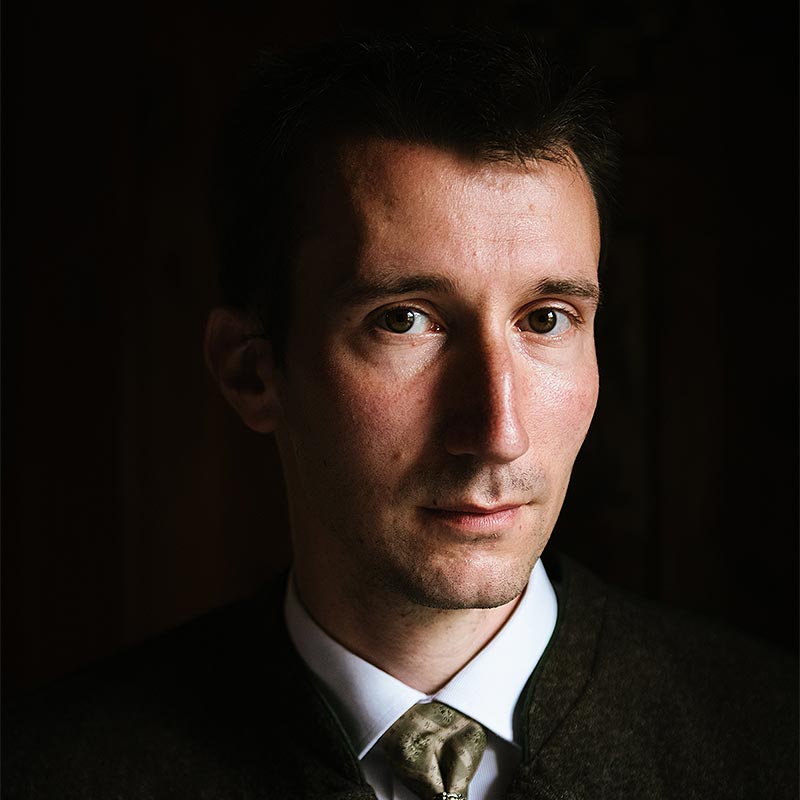 Mahatma wine, the soul of wine.
In our winery you can enjoy the soul of wine in all its beauty. It is a soul that carries memories of the past and hopes for the future. It is a soul that is in over thirty thousand bottles from Italy, Switzerland, Austria and, ça va sans dire, France. It is a soul that unfolds in a thousand nuances that Silvio, head sommelier at Hotel La Perla, will introduce you to during targeted visits and tastings.
A miracle.